Welcome to
1st Step Clinic
Our mission is to make getting your Oregon Medical Marijuana Program card as simple as possible
Get an appointment

Upcoming Clinic Schedule
Thursday, November 30th
Saturday, December 16th
Tuesday, January 9th
Saturday, January 27th
Thursday, February 15th
Saturday, March 2nd
Tuesday, March 19th

Apply Early
To ensure a seamless renewal process and avoid any interruption in your medical marijuana status, we strongly suggest scheduling your appointment well in advance. For your convenience, our clinic dates are planned months ahead, giving you ample time to plan accordingly.

Doctor Appointment
To schedule an appointment with our Oregon Medical Marijuana Doctor Clinic, please complete and submit the scheduling form. After the form is received, our patient administrator will contact you and send an email with all necessary forms to be filled out prior to the appointment.

Serving New Patients and Renewals

Schedule Early
Scheduling ahead gives our clinic staff more time to thoroughly review your records and ensure all paperwork is squared away before your appointment!

On Your Time
Scheduling ahead helps ensure an appointment time that fits your schedule! Our clinic appointments fill up quick so get started today!

In-Office & Virtual
Our office is open from 10am to 6pm, Monday to Friday. We have remote telehealth and in person appointments available. 

A Lifetime of Trust
1st Step Clinic opened back in 2013 and we have been helping our patients obtain their OMMP cards ever since!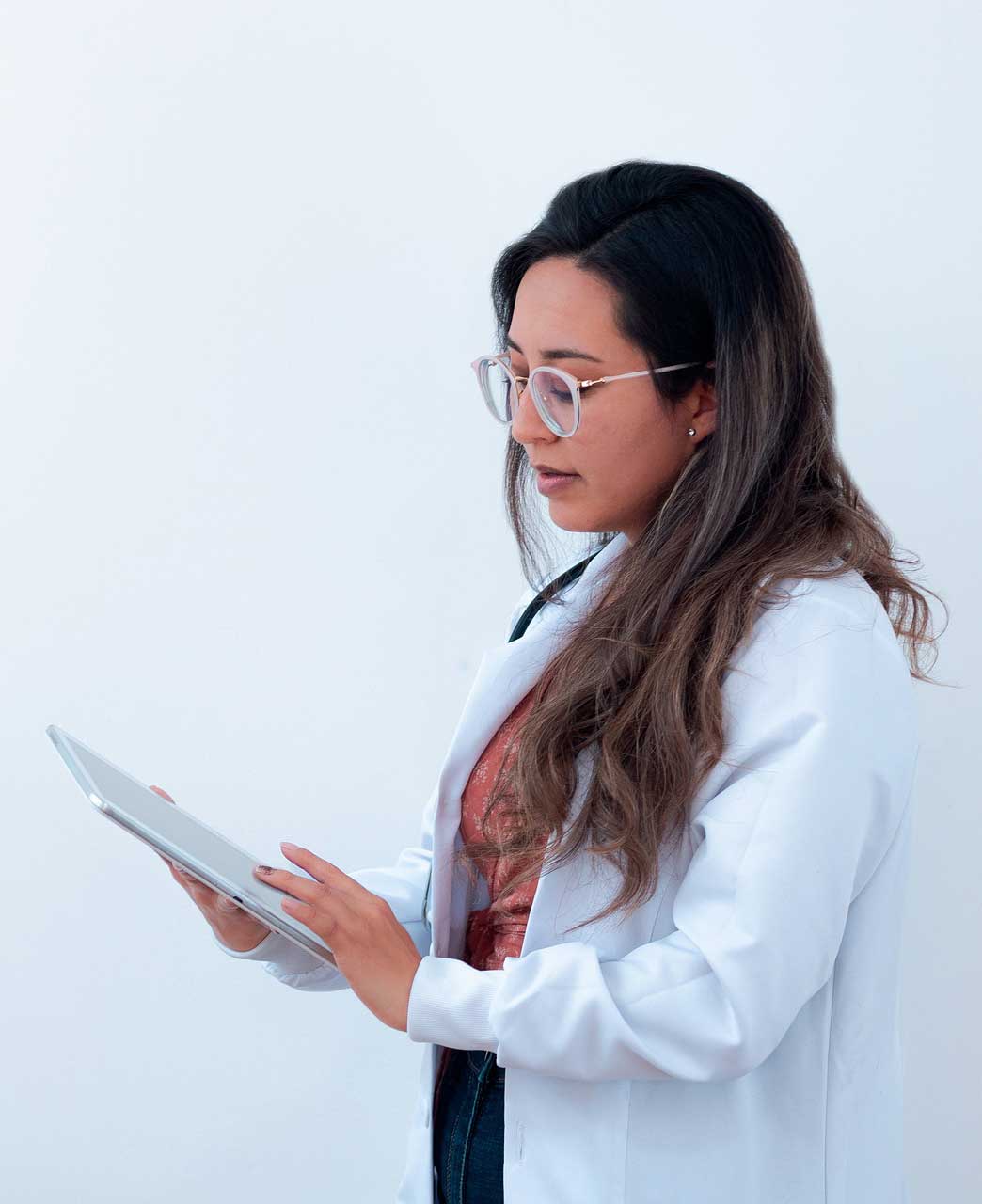 FAQS
Frequently asked questions
Who can get an OMMP Card?
Individuals with a qualifying medical condition and a recommendation for medical marijuana from an attending physician may apply for a medical marijuana card.
If you have been seen by your doctor for a qualifying condition within the last 12-24 months, we can get you scheduled with one of our doctors for the recommendation for OMMP, no problem!
If you think you qualify and just aren't sure, give us a call!
What are the qualifying conditions?
The following are Qualifying Conditions for OMMP as per the Oregon Health Authority
Cancer

Glaucoma

A degenerative or pervasive neurological condition

HIV/AIDS

PTSD (Post Traumatic Stress Disorder)

A medical condition and/or treatment for a medical condition that produces one or more of the following:

Cachexia (a weight loss disease that can be caused by HIC and/or cancer)

Severe Chronic Pain

Severe Chronic Nausea

Seizures (included but not limited to seizures caused by epilepsy)

Persistent Muscle Spasm (included but not limited to spasms caused by multiple sclerosis)
I qualify! Where do I start?
Submit the contact form here to schedule your appointment
We will contact you via phone or email. 
The next step will be completing our New Patient Paperwork to get established as a patient with us.
This paperwork can be emailed to you or can be picked up at our office or dispensary next-door. 
How often are clinic appointments available?
1st Step Clinic offers clinic dates 2-3 times a month. Our clinic dates are scheduled out months in advance and can be found at the top of this page!
What paperwork is required for 1st Step Clinic?
Medical History Questionnaire

This questionnaire will provide us with your basic information as well as a brief history of your qualifying condition and how you find that cannabis helps this condition. We will keep this paperwork in your file at our clinic.

Release of Medical Information

It is important that this form is filled our completely and correctly. We will fax this to your current physician to request your recent medical records that reflect your qualifying condition. Once your medical records are received and in your file, we will shred this form.

Patients must submit proof of Oregon residency and a government issued ID. An Oregon Driver's license or Oregon Identification card would meet both of these requirements.
How do I schedule an appointment with 1st Step Clinic?
Submit the contact form here to schedule your appointment
Once your medical records have been received by our clinic and approved upon review, we will contact you and let you know we can move forward. The next step is making a deposit to schedule your appointment.
A $50 non-refundable deposit is required to schedule an appointment.
This $50 will be deducted the overall cost of your visit.
What are the overall costs/fees?
1st Step Clinic Fees 
$175 – Clinic Fee (Cost to be seen at our Clinic before discounts)
$50 – Non-refundable Deposit (subtracted from clinic cost and required before scheduling)
$25 – Discount (Veteran, SSI, SNAP, OHP, Returning 1st Step Patient) – 1 per person
$10 – Certified Mailing Fee (disregard if self mailing or applying online)
We accept Cash, Check, and Money Order at this time. Please address Checks/Money Orders to 1st Step Clinic.
OMMP Fee – separate fees paid to the OMMP
$200 – No reduced fee proof
$60 – Current SNAP proof
$50 – Current OHP proof
$20 – Current SSI or Veteran proof
Growsite Registration Fee – separate fees paid to the OMMP
$200 – Paid to OMMP
If we are submitting your application for you via Certified Mail, we will need all fees due during your appointment. Fees to OMMP must be paid in Check or Money order and addressed to OMMP and are separate from 1st Step Clinic Fees.

If you are submitting your application yourself, we require our clinic fees and nothing more.
What discounts are available?
We offer a $25 discount on our clinic costs for patients that qualify for SSI, SNAP, OHP, VA, or are returning 1st step clinic patients.
OMMP discounts – From $200 registration fee
$140 discount with SNAP proof – you pay $60
$150 discount with OHP proof – you pay $50
$180 discount with SSI or Veteran proof – you pay $20
How do I contact OMMP?
Phone: 971-673-1234
Staff are available from 12:00 pm to 4:00 pm, Monday through Friday.
Email: ommp.info@dhsoha.state.or.us
Mailing Address
Oregon Medical Marijuana Program (OMMP)
PO Box 14450
Portland, OR 97293-0450
How long does it take to get a card?
If submitting online, a temporary card may be printed upon completion of approved application. This temporary card is valid for 90 days and can be used while awaiting the arrival of your official OMMP card.
If submitting via Certified Mail, the patient will be issued a receipt letter once their application is received  by OMMP. This receipt has the same legal effect as a registry identification card for 30 days following the date printed on the letter. Once your application is finished being processed, a card will be mailed to you. This may take several weeks. Please do not call to check your status prior to 30 days from the date we receive your application. The processing of applications takes time, and the same staff who review your application also answer the phones. The more calls they receive, the slower they process applications.
"Again 1st Step Clinic and their team have shown me why I keep returning to them. Called last week left a message and the wonderful Jordin called me back by the end of the day to get the ball rolling. One week later I had my appt. Due to the pandemic I was able to have my appt via tele doc saving me a drive to Salem with the big fat bonus of being able to have my appt safely from inside my own home. Killed it again guys! How convenient you have made this for your peeps especially in such stressful times..Thank you again for everything, truly appreciate your entire team!! Much love!"
Open Hours
Mon - Fri: 12PM - 6PM
Closed Weekends (Except for scheduled clinics)
Contact Us For Telehealth Virtual Appointments
Address
1275 Oxford St SE, Salem, OR 97302